NIIOS Cornea Evenings
Congratulations to NIIOS Academy on a successful Cornea event!
On May 20, 2022, the NIIOS Cornea 2022 online event took place. Live from a TV talk show studio, this event provided an opportunity to discuss developments and exchange new perspectives on a common area of interest, the cornea. The goal of the evening was to facilitate interesting discussions and make knowledge in the field of cornea accessible to a wider audience.
The program included discussions on topics such as new therapies, the corneal transplantation process and the prospects for innovation in the field of cornea.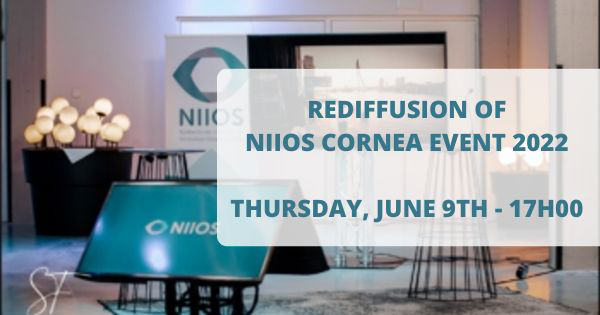 Following the success of this event, the NIIOS team organizes a new date of replay, Thursday June 9 at 17:00 (CEST). We invite you to follow this online conference, intuitive and educational, to learn more about the cornea.
You can register now via the following link: https://niios.webinargeek.com/niios-cornea-event-4?cst=website